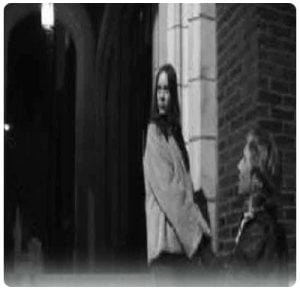 Obscurely Titled has been described as "spacey electro horror" but are most certainly on a mission to bring [a measure of] sunshine to Avant-garde Gothic Music. The band has just released the single No More Wishing on a Star and are currently recording new material.


Obscurely Titled Reviews / Comments

Imagine feeling the buzz of 2 or 3 shots of scotch in some twilit city alley, wandering into an underground bar with strange echoes emanating from the antique jukebox. While listening, you slowly notice that an alien world screams and groans at you through the old leaded windows. Now, imagine if you have been slipped some LSD and are just realizing it...
Barcelona Spain

Tremendous vocals and mood which turns decades back and makes us feel the revolutionary times of the 70's
De Beque, Colorado USA

If Gustav Mahler had a guitar he was playing this sonata.
Chicago, Illinois USA

This is what I expect from Classic Goth. Spooky and look over your shoulder!!! Like London After Midnight on steroids. This act could open for Bauhaus and gain this decades' fans.
Upland, California USA

I support such bands as you, because you deserve it! This is poetic and very beautiful. Sounds like a drunk, lonely human living in an Middle Earth-like world, singing his songs over the hills... Continue this, it becomes more and more wonderful the more seconds running away!...........FIVE out of FIVE!
Oslo, Norway

I love this dark sound. It takes me back to the glory days of Black Sabbath, but without the metal. Nice jazzy, dark mix of sounds...no one else sounds like this.
Henderson, Nevada USA

Out of control and not wanting any. Elements of Tool linger in the darkness of this tune's immense space. I do like the addition of organs to a sound like this, creating a deep-routed religious connotation. This seeps into the deepest crevices of the mind every time the pitch swoops down. These progressions, with their chromatic/diminished tendencies lend themselves to an "asleep at the wheel" type of environment. I lost myself successfully.
Philadelphia, Pennsylvania USA

Sinatra's Evil Zombie Twin! Yeah I'm super totally into it - Here's an imagination that ought be exposed to the light of day, lest of course the light of day vaporizes you. If I ever got a wind/up music box in the shape of a coffin, it better sound like this or I'm eating my own head.
Pittsburgh, Pennsylvania USA

Sounds like R&B. Nice sounding piano…Keith Sweat, but dark. I would love to see this live. The vocals are just plain creepy at times, but in a good way. Everything is just so surreal. It's crazy on headphones.
Mayfair, London UK

Reminds me of the opening tracks of Too Dark Park
Des Plaines, Illinois USA

Pretty Intro. Pink Floyd in Gothic church sounding vox is nice. Calmed me down.
Shinjuku-Ku, Tokyo Japan

I LOVE THE PIANO. This song has an awesome "mood" to it. It hits you right away and stays throughout. It is dark but cool, the sequencing is very creative.
West Hollywood, California USA

Layered gem. The song is skillfully constructed. The vocals are flawless for this track complimenting the eerie mood, which easily keeps you glued. The song is a movie on its own. More please.
Toronto, Ontario, Canada

Very talented band. There's allot of depth to the music. The vocals remind me of Morrison. That's a plus! The organ is off the hook. It's like a movie. The guitar leads are insane. Reminds me of Omar Rodriguez from the Mars Volta.
Green Bay, Wisconsin USA

Nice ambience at the beginning of the song, nice piano and I like the singing. It is more theatrical than alternative...It could be film music.
Paris, Ile De France, France

Obviously intending to represent the hallucinogenic swoon induced by the feeding of vampires on innocent flesh. I felt as if a putrid wind was blowing across my countenance while I gazed into the fiery lips of hell. Coincidentally, while writing this review my phone rang twice and each time I answered a disembodied voice would speak to me in evil, backwards whispers. I give you props on production, mood, originality and drums ('cause I like Joy Div).......peace.
Longmont, Colorado USA

Music for Film! Dark... Pink Floydish...Vocals very good...Having said that it's Very original as well. A very cool arrangement of emotions all telling the same story with separate perspectives.
Langley, British Columbia, Canada

I really liked the vocals and the mood, but being a alice in chains fan (which this reminded me of) I might be a bit biased in your favor =)
Sunnyside, Washington USA

Nick Cave meets Frank Zappa... I really like what you're trying to do, it's quite original sounding.
Melbourne, Victoria, Australia

This kind of redefines borders, doesn't it?
Houston, Texas USA

Wow. crazy vocals, nice effects. I really like the backing vox as well.
Decatur, Georgia USA

Man, those vocals grab your attention at the beginning. Kind of a cross between a classical vocal and Glenn Danzig. I dig the music behind the vocals as well.
Decatur, Illinois USA

Hauntingly beautiful. Vocals, backing vocals, melody, all great..Very professional sound--while keeping some rawness, which I admire.
Fayetteville, Arkansas USA

Operatic Vanity. The singer is in love with his voice on this. He seems to be copulating with it. The female backing vocals are beautiful.
Queens New York USA